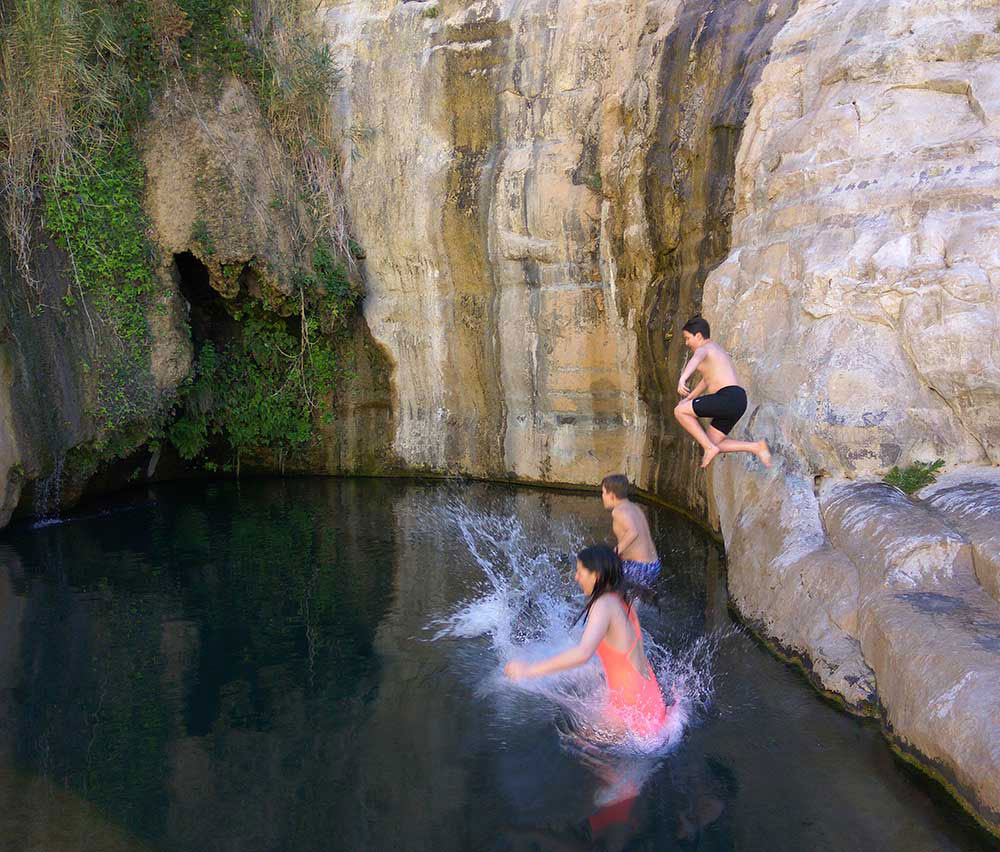 Jeep tour in the Zin Valley and Sde Boker – About 4 hours
The tour of the area combines history and wild nature. The tour starts with a visit to Ben Gurion's grave and a view of the Zin Valley which spreads out at the foot of the hill. From there we will go down in the jeep to the Zin Valley, a magical desert oasis which attracts a wide range of animals, together with a particularly amazing vista, and from there we will continue to Ein Akev a unique spring flowing over the whole year and offering a refreshing swim in the water, after which we will travel along the oil line to a series of ancient Nabatean water caves. During the tour we will learn about the lives of the Nabateans, the ancient desert people, the various animals and unique plants in the region. The tour is suitable for all ages, only people who can swim should go into the spring.
The tour starts at Mitzpe Ramon, continues to Sde Boker, we will visit the site of Ben Gurion's grave, view an exciting vista of the Zin Valley spread at the foot of the Sde Boker College. From there we will descend into the Zin Valley which has a wealth of wild life, springs and an original oasis of poplars and palm trees which seem to be a part of a Hollywood film. We will stop for a refreshing swim at the Akev spring. This is a spring which flows throughout the year and we will be able to swim in it and cool down in the cool water. (Entry to the spring is only for those who can swim). After a refreshing stay we will travel along the oil line in the direction to the ancient Nabatean water caves system. Along the way we will talk about the ancient Nabatean period, the spice routes, the animal and flora in the area.
Price: Up to 6 people NIS 1,250.